Stephen Lett told a lie. There is no other way to describe it – it was simply a lie. There was not one bit of truth to it. And, as my father used to describe misrepresentations like this one – it was "a whopper."
When analyzed more closely, there were several components to his public statement that were all provably untrue. During his speech, Watchtower Governing Body member Lett was basically trying to convince his followers not to believe the facts. While the following is not a direct quote from the video or from Mr. Lett, he might just as easily made the following statement:
"Effective today, 'black is white, up is down, and north is south.' Don't believe what anyone else says or writes about how we handle child abuse within our organization. Don't believe your lying eyes, your lying ears, or those lying court documents. We don't lie about anything. Satan the Devil just wants to make you believe we do."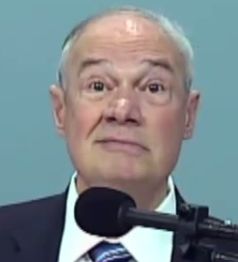 Our sincere thanks to JW.org for making this video. We also appreciate the outstanding and very professional efforts of Trey Bundy, REVEAL, CRI and Public Broadcasting System (USA). [Link to Video] Because of that raw material now publicly available, we have been able to compile a very short, but very damning collection of facts connected to the Candace Conti child abuse case in central California that are all part of public record and all backed by hard evidence and confirmed by sworn statements. We'll let you decide how big of "a whopper" Brother Lett told when filming this presentation.
Please share with your friends – but especially anyone who still can not believe how serious child abuse really is within the Watchtower organization and how little the Governing Body cares.
Here is the link to the YouTube video:http://youtu.be/qbXeBXRFNcI