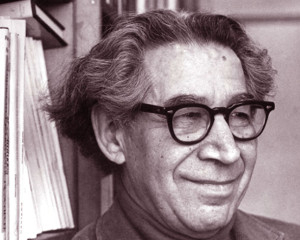 A REVIEW BY RICHARD E. KELLY 

In his breakthrough 1956 book, When Prophecy Fails, Leon Festinger hooks the reader in his very first paragraph,

"A man with conviction is a hard man to change. Tell him you disagree and he turns away. Show him facts or figures and he questions your sources. Appeal to logic and he fails to see your point."
That description of a "man with conviction" could very easily be applied to many "apocalyptic" Jehovah's Witnesses. Because Festinger's insights on cognitive dissonance make it seem that he was writing about some JWs, I will present my review this way:
"…[S]uppose <the JW> is presented with undeniable evidence that his belief is wrong: What will happen? <The JW> will emerge, not only unshaken, but more convinced of the truth of his beliefs than before. Indeed, <the JW> may show a new fervor about convincing and converting other people to his view."
How and why does such a response to contradictory evidence come about? Festinger explains in his book that reason does not usually inform our decision-making. Instead, we hold on to our beliefs and adapt the facts to suit them.
Festinger also describes five conditions that must exist following the disconfirmation of a belief. They are (with my annotations):
1) A belief must be held with deep conviction and be relevant to how the believer behaves.
2) The person holding the belief must have committed himself to it and taken some important action <such as shunning his or her children to gain God's favor>, which is difficult to undo.
3) The belief must be sufficiently specific and related to real-world events <Armageddon will come in 1914, 1925, 1975 or it's 'just around the corner' >.
4) Undeniable evidence <that Armageddon didn't happen> must occur and must be recognized by <the JW> holding the belief.
5) <The JW> must have social support, as it is unlikely that one isolated <JW> believer could withstand this kind of disconfirming evidence. "When <a JW> is committed to a belief and a course of action, clear disconfirming evidence may simply result in deepened conviction and increased proselytizing."
Trying to reason with Jehovah's Witnesses only strengthen their convictions. However, dissonance is occurring at some level.
But how can one explain the JWs' increased desire to convince and argue with others about their truth after the failure of a prediction? This is how Festinger explains this need:
"Dissonance and consonance are relations among opinions, beliefs, knowledge of the environment and of one's own actions and feelings. In other words, two opinions or beliefs are dissonant or inconsistent.
"An attempt to reduce dissonance will take one or more forms: 1) The person may try to change one or more of the beliefs. 2) Acquire new information or beliefs that will increase the existing consonance to reduce the dissonance. 3) Forget or reduce the importance of those cognitions that are in a dissonant relationship. And if any of those attempts are successful, they must meet with support from either the physical or the social environment <like continually meeting with only JWs at the Kingdom Hall, assemblies and in social settings>.
"The dissonance would have been eliminated if <the JW> had discarded the belief that was disconfirmed <and stopped attending meetings and proselytizing>.
"But more frequently, the behavior commitment to the belief system is so strong that almost any other course of action is preferable. It being less painful to tolerate the dissonance than to discard the belief and admit one had been wrong. Yes, <JWs> blind themselves to the fact that the prediction has not been fulfilled or a core belief has been exposed as blatantly incorrect.
"Rationalization can reduce dissonance somewhat. However, for rationalization to be fully effective, support from others is needed to make the explanation or the revision seem correct. And of course, there is a way that the remaining dissonance can be reduced. If more and more people can be persuaded that the system of belief <of JWs> is correct, then clearly it, after all, is correct <and it must be the truth>."
My primary objective was to share Festinger's theory of
cognitive dissonance
as it relates to the realities of the Jehovah's Witness experience. But I would also like to add a more up-to-date perspective – Saul McLeod's description of
cognitive dissonance –
 as reported in his 2006 blog post:
"Cognitive dissonance involves conflicting attitudes, beliefs or behaviors. This produces a feeling of discomfort leading to an alteration in one of the attitudes, beliefs or behaviors to reduce the discomfort and restore balance. For example, when people smoke (behavior) and they know that smoking causes cancer (cognition) <or they shun former JWs (behavior) and know that it is emotional blackmail and often leads to suicides (cognition)>."
McLeod reports that Festinger's cognitive dissonance theory suggests that we have an inner drive to hold all our attitudes and beliefs in harmony and avoid disharmony (or dissonance).
"Attitudes may change because of factors within the person. An important factor here is the principle of cognitive consistency, the focus of Festinger's theory of cognitive dissonance. This theory starts from the idea that we seek consistency in our beliefs and attitudes in any situation where two cognitions are inconsistent and that a powerful motive to maintain cognitive consistency can give rise to irrational and sometimes maladaptive behavior.
"According to Festinger, we hold many cognitions about the world and ourselves; when they clash, a discrepancy is evoked, resulting in a state of tension known as cognitive dissonance. As the experience of dissonance is unpleasant, we are motivated to reduce or eliminate it, and achieve consonance or agreement.
"Cognitive dissonance was first investigated by Leon Festinger, arising out of a participant observation study of (an apocalyptic) cult that believed the earth was going to be destroyed by a flood, and what happened to its members—particularly the really committed ones who had given up their homes and jobs to work for the cult—when the flood did not happen.
"While fringe members were more inclined to recognize that they had made fools of themselves and to 'put it down to experience,' committed members were more likely to re-interpret the evidence to show that they were right all along, as the earth was not destroyed because of the faithfulness of the cult members."
So if you are not one of Jehovah's Witnesses – or if you are an ex-JW – be forewarned if you think that you can actually change the beliefs of an active JW by just presenting facts and figures. Even if the JW is a member of your immediate family or a close friend, you have little or no chance of changing a JW's belief if he or she is actively proselytizing, regularly attending meetings and restricting his or her social contacts to fellow believers.
Your logical refutation of Jehovah's Witnesses' bizarre beliefs using facts and figures will most likely reinforce (according to Festinger) their teachings, phobias, and fears and only serve to strengthen the policies imposed upon them by the Watchtower Society.