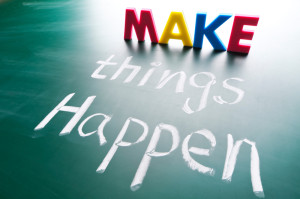 When reading various ex-Jehovah's Witness forums you will often see comments like "I want to see the Tower come crumbling down" – referring to the religious publishing giant the Watch Tower Bible and Tract Society.
While its destruction may be a dream for many who have been severely damaged by the Watchtower's policies, is it practical and useful for us to invest our energies in that task? Instead, wouldn't it be more useful to use those energies to effect changes that will prevent others from being damaged? Or better yet, try to prevent others from ever joining the ranks of the Witnesses?
One example is the work being done by Survivors Network of those Abused by Priests (SNAP) to expose pedophilia within the Catholic Church. Without SNAP's tenacious efforts it would have been nearly impossible for a few outspoken abuse victims to garner enough attention to create any meaningful change within the church. By banding together, however, their voice became bigger and louder. There are few stories in the media about this topic that won't mention SNAP's involvement in some way to gain attention to the pedophilia issue.
Change is happening within churches, and it's happening because people are speaking out about damaging policies. In the Statesman Journal, writer Hank Arends recently wrote, "It is a historical truth that the influence of religion changes culture and, conversely, that culture changes religious organizations." Likewise, scholar Phyllis Tickel, author of  The Great Emergence: How Christianity Is Changing and Why, often reflects on the 500 year cycles of church reform which she likens to a giant garage sale in which a lot of junk is tossed, but also that much treasure is uncovered. According to Tickel, we are now in the midst of one of these time periods.
Change has even been seen within the Watch Tower Society. It matters not that they do not give credit for this change to those bold victims who have spoken out over the years, instead, claiming their own enlightenment. At one time they required their Jehovah's Witnesses to reject any kind of blood transfusions and organ transplants, and yet today they allow members to accept some blood fractions.[foot]The Watchtower, 2004, 04 6/15 pp. 29-31, http://wol.jw.org/en/wol/d/r1/lp-e/2004448?q=blood+fractions&p=par [/foot] While that could mean fewer lost lives among the Witnesses, they do not allow members to donate blood on behalf of others, relying on the general public to generously provide the blood needed for those fractions.
Watchtower leaders have a long way to go in their thinking and rules on this topic. We still read about Witnesses who have been so confused by the Watchtower's ever-fluctuating rules that they end up losing their lives for refusing a blood transfusion – or even allowed blood fractions.
Trying to get Watchtower policy changed is tantamount to turning the Titanic – it is slow and arduous work, but is possible. It's often like taking "two steps forward and one step back." In recent years the Witnesses have severely ramped up their rhetoric about "shunning" former members who refuse to return to their ranks, even going so far as to say they should not send emails to family members.[foot]The Watchtower, 2013, 1/15 pp. 12-16, http://wol.jw.org/en/wol/d/r1/lp-e/2013044 [/foot]  When they do change one policy for the better, they often tighten their reins on others for fear of losing the fragile control they have over their membership.
This is like a gang tackle in football. It will take efforts by everyone who wants to put an end to the damaging policies of the Watch Tower Society. While some actions may seem small things – signing petitions, mailing letters, talking with our friends and neighbors, sharing stories and articles via social media – those efforts will all add up. Advocates for Awareness of Watchtower Abuses (AAWA) is a group of volunteers who have banded together to try to effect changes in peaceful ways – lasting changes that will save lives and keep families together. Together, AAWA volunteers and supporters are making a difference.
"Anyone who thinks that they are too small to make a difference has never tried to fall asleep with a mosquito in the room."
~ Christine Todd Whitman