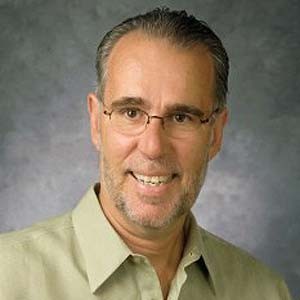 When the formation of AAWA was first announced to the public less than three months ago, I thought it was a worthy goal to try to rally ex-Jehovah's Witnesses to join together to wake up the world community to the damage caused by five Watchtower policies.
Since then hundreds of volunteers who agree have joined AAWA in that effort. However, we will  still need to attract thousands more who are willing to help if we are going to meet that goal.
We must successfully convince the general public that Watchtower leaders need be held accountable for their harmful policies. To achieve that objective I believe AAWA needs to use a business model that is driven by well-informed volunteers through the use of a "bottom-up" organization, not a "top-down" hierarchy like the Watchtower. For that to happen, AAWA's team leaders and Advisory Board members must have excellent listening skills – individuals who want to serve – not dictate.
A well-designed and clearly-stated business plan will direct AAWA's activities. Volunteers will be organized into teams that implement continually improving strategies. Good suggestions will be encouraged and the best ideas will be implemented in a timely manner.
Our Current Business Plan:
Enlist support from mainstream media—newspapers with op-ed pieces, radio, magazines, bloggers, and television—to report Watchtower abuses.

Produce videos and fliers to inform the public about harmful Watchtower policies.

Initiate professional research studies with help from universities and scholars to publish statistics and data that will identify measurable damage due to Watchtower policies.

Drive traffic through AAWA.co by publishing a light-hearted monthly newsletter designed for our volunteers and supporters; show readers how they can support AAWA's mission; create an AAWA forum for active and inactive JWs; use our blog to publish interesting stories; and create/maintain a database that focuses on harmful Watchtower policies.

Initiate AAWA press releases to the media in all major JW assembly cities to rebut positive publicity prepared by the Watchtower Society.

Network with other ex-cult groups and associations.

Encourage ex-JWs to write and publish biographical stories that have a happy endings.

Develop a plan to attract thousands of additional supporters for AAWA's mission.

Maintain a healthy support system for anyone who wants to leave the Watchtower.

Develop a system to encourage and implement good suggestions.
Do you have an opinion regarding AAWA's not-for-profit business plan? What should we add or delete? What should we change? You can PM me on Facebook or email me at [email protected] to offer your well considered and constructive suggestions.
Please remember that AAWA.co is not a forum. We have decided that negative comments which are unreasonably critical and not supportive of our mission will be deleted. We are looking for constructive ideas and creativity – not negativity.
For Those Who Have Questions
Most common and frequent questions about AAWA.co discussion guidelines and our other public policies are covered on our FAQs and Comment Guidelines pages.
Questions about changes in AAWA personnel and volunteers will be addressed on an "as needed" basis. For that kind of information please send an email to [email protected].
Some Quality Advice from AAWA Volunteers
When I asked Steph Le Gardener what advice she would give to her fellow volunteers, she responded, "You are the lifeblood of AAWA. While we all agree on the mission, we may disagree on strategy. That's okay. That tension will generate dynamic conversation and mutually beneficial ideas." Then she added, "This is like turning an ocean liner. It's going to take time and lots of small adjustments. The Society has been in existence over 100 years, and changes will not happen overnight. We must have tenacity."
Sue Booth said, "Our mission is to inform the general public of the real truth behind an organization who sends well-dressed people to their doors. It's an organization that is more interested in bringing in new members and making money than caring for the members they already have. It is an organization which has a polarized a 'them versus us' worldview and punished members who question or criticize. They demand complete and utter obedience to their policies regardless of the harmful effects this may on have on families, and especially children."
What is the answer to our title question? 
YES – AAWA CAN! With your help and ongoing support at any level combined with your suggestions and constructive ideas, AAWA will progress toward achieving our goal:
Educate the general public and media outlets throughout the world about the Watchtower's harmful policies. That will be the only way that the Watchtower's Governing Body and corporate leaders will be forced to implement changes to stop their shameful and inexcusable abuse of JW women, children, and those who want to leave the organization.