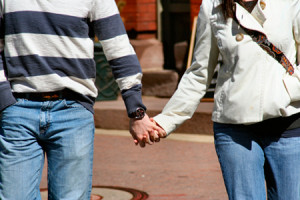 Growing up as a Jehovah's Witness (JW) can warp and twist a young person's mind about many activities, sex in particular. At least that's how it was for me.
Sitting in the Kingdom Hall as a young child, I would hear talks about sex, but they were, for the most part, warnings about what not to do—what was moral and what was not— but mostly not. Masturbation was wrong, mutual masturbation was wrong, and both oral and anal sex were wrong. Wrong! Wrong! Wrong!
I would think: Okay, those things are wrong, but I don't even know what those wrong things are. So I promised myself that as soon I found out what the heck they were, I would never do them.

As I grew up, I came to understand what sex is really all about, according to Watchtower teachings. It's how you make babies, right? Well yes, but I also learned that sex was something that married couples do or "due", as in "paying your dues". Wifely dues were something the husband wanted but the wife didn't particularly like.
I also heard from the platform and from people at the Hall how it was not good for a man to be alone; that he needed a wife to satisfy his sexual needs. Men who remained single too long may not function properly and women needed to be available for marriage to the single brothers; that it was "selfish for a woman to stay alone when there were brothers available." The only exceptions were for women who "pioneered" full-time.
This misinformation about sex didn't mute my interest in it, but it warped and twisted my understanding of a male/female relationship.
I divorced my husband for spousal abuse at the age of twenty-two. That created other problems, which forced me to leave the so-called "truth." After getting over the "All men are evil and must be destroyed" depression, I jumped full throttle into the "dating pool." I put "dating" in quotations, because as ex-Jehovah's Witnesses know, JWs don't really "date." Dating leads to sex, therefore it's better to get married as soon as possible, because dating = sex. Needless to say, I didn't know what I was doing. All I knew was that men wanted and needed sex.
I became a "love 'em and leave 'em" type. I still had the weird idea, despite the JW belief that fornication is wrong, that dating = sex. You see, my idea of the "love" men have for women, wasn't the same kind of "love" women feel for men. My understanding was that men love sex, and the "love" they feel for a woman or even their kids—I still marvel over fathers who WANT to play with their kids—was more of an ownership kind of love – like they'd love their car, TV, or fishing pole. Theirs was a "I love it because it's mine" love – and not connected to any real emotion or feeling.
In my late twenties I started rebuilding my life. I had a severe drinking problem by this time, and needed to sober up. In doing so, I learned about being human. I will never forget one conversation I had over coffee with a group of people while we were talking about my view of relationships. One of the guys in the group looked at me in horror, and said, "Maaan, you are cold and heartless, men have feelings too."
"Whaaa? Please explain!"
He went on to say that men had feelings and I was just breaking hearts, and how cruel I was. But I couldn't make that connection. "What do you mean men have feelings?" Since I believed that it wasn't in a man's nature to love, I honestly thought I was doing the man a favor by leaving. It never occurred to me that I was hurting anyone. Men only wanted sex, right? Wasn't it my "job" as a woman to give sex? That's what women do, right? I needed to call a time out!
I was finally entering the "kindergarten stage" of dating and learning about relationships, setting boundaries, and valuing myself as something more than just a twenty-eight year old orifice. To be honest, it was overwhelming and I had no idea where to start.
While whining to a friend about dating, it occurred to me that I didn't know how to date. I didn't know what I was doing. I was insecure – feeling that if I wasn't with another person, people would think there was something wrong with me – that it was better for me to be with someone than it was to be single—a weird self-image.
After much whining, my friend challenged me. "Either you're going to move to the solution or you are going to shut the hell up, because I have better things to do with my time." I wanted help, so I decided to move to the solution.
She went on to say that I needed a good dose of self-respect and presented me with a "homework assignment." I would take a break from dating and make a list of twenty-five things I liked about myself. She said, "If you can't think of twenty-five things you like about yourself, you really have nothing to offer anyone."
Ouch! It took over six months for me to come up with a list of twenty-five things – not an easy assignment.
When I finished that, she had me create another list of twenty-five qualities that I wanted in a partner. Looks and money were not allowed. "If you can't think of at least twenty-five qualities, you don't know what you are looking for."
Then we moved to a list of twenty-five things that I'd like to have in a relationship with a guy. She said, "If you can't list at least twenty-five things, you don't know what you want."
During this time while I was making lists and learning about myself, I was living in a no-date zone. I was learning about and setting up boundaries. I was learning how to say "no." I was interacting with men as individuals, not just as potential dates. I began to realize that I had value as a person, not just someone who pays "dues," and kept up the no-date-zone for a while. I became particular – maybe even rather "picky" – about who I wanted to date. Dating no longer equaled sex the way it had before. I knew more about myself, I knew what I wanted, and I was no longer willing to settle for just anyone that came along.
I became a happy single woman. I even enjoyed living alone. I realized that being alone and being lonely weren't the same thing.
I met the man I am still with today during this blissful time in my life and while still on my honeymoon with myself, so there was no rush. I felt no need to be with someone to fill a void in my life. I found him interesting and wanted to get to know him better. I was happy.
We have been together for sixteen years. I often joke with him, saying that he "ruined my life" by being so wonderful. I can also say that he hit twenty-four out of the twenty-five qualities that I wanted in a partner. Even though he doesn't dance, I decided that was not a deal breaker.
There are morals to my story…
One is that the JW view of dating and sex can lead to warped and twisted thinking – that in turn leads to low self-esteem that can lead to harmful situations.
Another lesson is that when a good and trusted friend tells you the truth about yourself, it's probably a good time to listen and take stock. Learn who you are and what you want and then move in that direction. The rest will fall into place.
Mickey Hudson shares her story of growing up confused about relationships…

Watch a longer version of Mickey Hudson's video here:
Growing Up JW and Female. Lessons I Learned.
---
Photo Image credit: Joe Zlomek