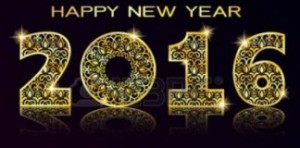 This past year has seen so many people experience various joys and sorrows. Many have had serious struggles. It has been wonderful to watch the amazing support offered to all those who need it. I have watched as people have offered their time and energy and compassion  for those who needed it.
So many who have demonstrated the spirit of giving, not only once a year (as we were once told) but all year long. And the giving has been without any pressure from others or only directed to "deserving" ones or because it looks good and may credit themselves in some way.
My heart and thoughts go out to all those who are still struggling with problems. For some it is health, others it is family or legal issues. For many it is the struggle to become free of the WTS' chains. And it is also the work of self discovery in a world without petty rules.
It has been wonderful to see so many people leave the ranks of the JWs and find a way to freedom. And they have been welcomed, their questions answered or they have been directed to places for more information. It has also been rewarding to see all the things individuals can do in their own part of the world to inform the public, professionals, and the media about the undue influence of the Watchtower Society over Jehovah's Witnesses, and even those who leave.
The internet has been a home for so many of us over the years. It is a source of comfort, support and global friendships.
One of the most important events of 2015 was the Australian Royal Commission into Institutional Abuse of Children and that included the Watchtower Society and the way it has mishandled cases for the last 50 years. We sat and watched the amazing story unfold in the courtroom where the proceedings were live-streamed to the world. We watched when Governing Body member G Jackson sat and lied his way through his testimony after swearing to tell the truth. We all look forward to similar cases in the UK and elsewhere.
Love and best wishes to all for the 2016 New Year regardless of where you go, or what you choose to believe. AAWA stands to encourage and support you all in your efforts whether they are restricted to helping one person or a whole group of people.
Lee