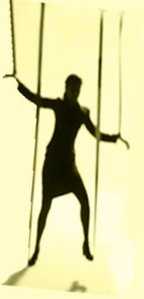 Victims to Victors
Panel Discussion form the 2016 ICSA Conference in Dallas TX
Life After the Cult: Struggles and Successes
Families: Then and Now
Growing up in a cult forces people to define family in two ways. First there is the biological family one is born into. Like most people, that family cares for the physical, educational and spiritual needs of children. Sadly, often the emotional and psychological development are ignored as well as any integration into the larger community outside of the group.
The second definition of family in broadened to the family of cult members, where often people are referred to as brothers and sisters. Socialization outside of the biological family is limited to members of the cult group. There is strong pressure that socialization will not be permitted outside of this group.
It is within these two families that most cult children are raised. Their beliefs and values are controlled by the larger group and those who break the rules about associating outside of the larger group can be disciplined or even cast out. This serves to control the young and maintain their allegiance to the group. They get very little information from outside the group other than what they might pick up in school. Children are taught from a very young age to ignore any information that counters the cult beliefs they are being raised with. And they are taught to shun other children within the group who are not meeting certain standards of behavior. Recently there has been a greater move towards home schooling which serves to isolate the children even more from the larger community outside of the cult.
Cults take a further step to control the children in cult families. If older children fail to follow the rules they will be disciplined, emotionally and physically, or even cast out of both the family and the cult family often years before the law permits. Children can be shunned by members of the cult and limitations placed on even what the family discusses with the child who has been labeled an unrepentant sinner.
Like abusive families, children raised in cults are taught to never disclose what happens in the group to anyone on the outside. A strict no-talk policy is enforced with threats of punishment. They do not make friends with non-believers.
They do not participate in their holidays or other celebrations. They are limited in what they can participate in at school regarding celebrations and extracurricular activities. Between the isolation and the no-talk rule these children remain very apart from and detached from the non-cult world. This doesn't give them a lot of options if abuse does occur at home or within the cult.
Sadly, it isn't until many of the children are no longer minors and can legally leave the family home that they begin to contemplate a life outside the group. Then they are forced to struggle with issues regarding how to make friends, compared to the ready-made friends of cult members. How to trust people and who to trust. Many have severe trust issues or trust indiscriminately only to get hurt. In many ways, they feel like foreigners in a new country. There are simple traditions of the country they are in to learn, a different non-cult vocabulary, decisions about which beliefs and ethics or moral standards they want to keep and what they need to explore. Sexuality which is often a major issue in cults and becomes a minefield of if, and when, and how they want to be sexual. For those who are still virgins well into their 20s and 30s it is almost embarrassing to admit their sexual naivete.
Like most people raised in cults, people who leave the Jehovah's Witnesses have all these issues to deal with. They find that they have issues with various kinds of relationships at work, at home, and with friends. After coming from an environment where the elders enforced all the rules published by the Watchtower Society (now jw dot com) they need to learn to make decisions about what to wear, who to have as friends, where to work, even what kind of car to buy. I am quite surprised by the number of ex-JW men who buy motorcycles, something that would have been reprimanded as a Witness.
Many decide to go back to school and learn a trade or career. Many learn hobbies for the first time. They now have time for things like hobbies and going out with friends. Some explore other religions. Most begin to really research the Witnesses and all the things they were taught. And they are angry when they discover they were lied to about so many things.
One young man who left a charismatic group blocked out the whole experience. Eventually he had problems with an authoritarian boss who was much like the leader of the group he had been with. He had to learn the skills needed to deal with this person. He went back to school. He learned new skills to interact with people and to cope with his issues. And he learned acceptance.
A young woman raised in Scientology had a lot of problems with communication after she left. She had to assess her beliefs, what did she want to keep and what did she need to find to replace old beliefs. Eventually she realized she had to stop all contact with anyone still in the cult. With only a poor home schooling to her credit she struggled to exist often having to live and rely on relatives. She had a lot of trust issues and had to learn to deal with them. All these issues can be resolved with the proper help and support.
I have seen all of this and more with ex-Witnesses. They struggle. Some turn to addictions and hopefully learn that any addiction will not help them. They need to rise above their past and learn how to function in a healthy manner in the real world today.
People now, who leave the Witnesses or any cult, have so much support and information available to them. I just finished reading Jon Atack's new book "Opening Minds", a superb entry book to understanding how people are controlled and manipulated into joining groups or who are even in an abusive personal relationship where they have pretty much signed their lives away and become what someone else wants them to be.
Understanding the past can help us forge a happier and much healthier future. Keep researching. Keep reading. Grow into the person you were meant to be.