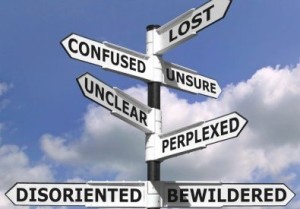 By Lee Marsh on July 20, 2016
One of the highlights of the International Cultic Studies Association (ICSA) conference that I attended in July 2016 was Lorna Goldberg's presentation about the unique needs of second generation ex-cult members, which includes ex-Jehovah's Witnesses. The title of her talk was Some Considerations Working with Former Cult Members.
Lorna was quick to remind her audience that in the ex-cult member community there is a growing awareness about the special needs of second generation ex-cultists (SGAs) – those who were born in or raised in a cult compared to first-generation former cultists (FGAs) – those who joined.
She told us that in both cases, the high-control group injects the cult personality into the mind of the individual, forcing the authentic personality into the background. But for SGAs, this means the true self never has an opportunity to develop. Then after leaving the cult, born-ins often have a much more difficult time adjusting to life outside the cult, as there is no formed true self to latch onto. They have to start from scratch, figuring out who they are.
I personally suspect that born-ins who lead a double life might have a head start on this. So far, I haven't read or heard anything about it, although Richard Kelly has said that he believes his double life as a child helped him find his authentic identity soon after he left.
Goldberg also stated that those who fail to examine the impact of undue influence on their lives very often have a more difficult time adjusting to post-cult life, as the cult is so integral to the character of the born-ins' personality. That is why therapists need to be aware that they might be speaking to the cult personae and not the true personality, when a client defends the cult experience or leader(s).
The goal of meaningful therapy is to help the person shift the locus or center of control from the cult to the client, giving the client greater autonomy. The goal is so they can develop their decision-making skills, because as cult members they made few decisions on their own.
Sadly, those who fail to get therapy often repeat the past unconsciously. They may go back to the cult, get involved in a different cult, high control group, or in an abusive or controlling relationship. This was definitely true for me.
After leaving the cult, I became involved in an emotionally abusive relationship. I also tried going back to the cult, as I wanted to be reinstated. Fortunately, the elder was so abusive to me, I lasted only one meeting and only that long because I didn't want anyone to see me get up and storm out.
Goldberg made an interesting parallel of SGAs and immigrants from totalitarian countries, because those kinds of immigrants need practical education to help them adjust to their new world. They also need help with dissociative behaviors, especially when there is a history of abuse. They also need to recognize triggers to anxiety, panic and depression when they experience flashbacks, as abuse interferes with and exacerbates dissociation.
For some, medication, at least on a temporarily basis, may help. That is why a general physical or thorough evaluation may be needed, due to the cult's demand for perfection, as ex- member often experience a lot of shame talking about their problems or when confessing that they were once part of a cult.
I could see that in myself. So immediately after leaving the Witnesses, I threw myself into a college educational experience. I didn't want to think about the Witnesses. I was moving on with my life.
Later as a therapist, I knew the mistake that many abuse survivors make when they finally leave abusive families. They get involved right away in yet another abusive relationship. I know that was true for me, and more than once.
The dynamics of abuse are the same, whether it is in a relationship with one person, your family, your community, a high-demand religion or another high-control group. It's all about control and depriving you of your basic human rights, including the right to think for yourself.
Going to the University gave me the tools to think for myself. But looking back, I did not then believe that I had that right, as I did not trust myself, knowing I was making the same mistakes over and over again. Therapy would have helped me realize the error in my thinking and to learn: If I wanted to take control of my life, I had to believe I had the right to do so!
Lorna Goldberg, LCSW, PsyA, Board member and past president of ICSA, is a psychoanalyst in private practice and Dean of Faculty at the Institute of Psychoanalytic Studies. In 1976, she and her husband, William Goldberg, began facilitating a support group for former cult members that continues to meet on a monthly basis in their home in Englewood, New Jersey. Lorna has published numerous articles about her therapeutic work with former cult members in professional journals
Also see: Impact on Children of Being Born Into/Raised in a Cultic Group by Ashley Allen