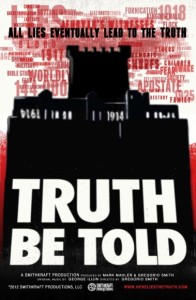 I am very excited about the potential for Gregorio Smith's compelling, fast-moving documentary, "Truth Be Told." I am sure that if it is seen by enough people, it will alter public opinion about Jehovah's Witnesses and the Watchtower Society.
Why? Because this film accurately captures the culture of undue influence from an organization that clearly violates the basic human rights of its members, their families, and especially the children of members.
In this documentary, former Jehovah's Witnesses candidly talk about the emotional and psychological harm they suffered because of the policies and practices of the Watchtower Society.
The film includes heart-wrenching recollections and personal experiences about the long-term effects upon children who are forced to proselytize door-to-door. The psychological damage that results from enforced shunning of non-believing family members and friends. What happens when critical thinking skills are suspended? The lost opportunities because of the negative stigma attached to higher education; and how it feels to be unable to pursue one's passion for art, music or science, or a young adult's shattered dream to be a doctor, educator, librarian, journalist, writer or other professional career dreams.
While this film will resonate with millions of ex-Jehovah's Witnesses, it will also be an educational revelation for secular audiences worldwide. This film should appeal to teachers, psychologists, therapists, doctors, law enforcement personnel and anyone curious about the highly controlling apocalyptic culture of Jehovah Witnesses.
Clergy and members of many benevolent religious groups may find that their congregations will benefit by comparing their own practices to those of Jehovah's Witnesses.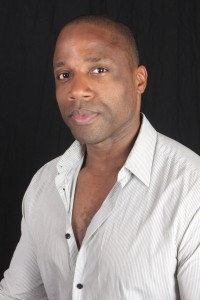 I asked Gregorio what he thought his film might elicit from some viewers, in particular those who have spent many years in oppressive, high-control groups. His response was somewhat surprising:
"I hope it would be forgiveness…along with deep introspection that begins with victims revisiting past innocence, helplessness or desperation – and forgiving themselves – in the process releasing the negative emotions they are harboring internally. And then giving up the desire or power to punish themselves."
Forgiveness? Yes, and that along with a wide range of emotional responses is why the film has been enthusiastically endorsed by many prominent mental health experts. They include noted philosopher and cognitive scientist, Daniel Dennett; poet and memoirist, Jay Castro; well-respected author and exit counselor from cults, Steven Hassan, and other distinguished members of the academic, medical and mental health communities.
It is also worth noting that Gregorio intends to release the film in time for the fall school semester and the holiday season. After the initial rollout, additional content will be released. Based on the success of the rollout starting in the second half of 2014, there is potential for a possible sequel.
A recent email sent to Gregorio from Finland reads, "The essential question is when and where the documentary can be seen. People over here seem to have been frequently asking that question online, since there's already been a lot of talk about it and the release has taken so long. . . [Here] the demand exists, but the film doesn't."
Having said all of this, "Truth Be Told" was conceived, produced and completed without any benefit of fiscal sponsorship, grants or other significant funding. To date, not only the documentary but all attendant web presence management has been financed entirely by Gregorio and his partner, Mark Mahler. In other words, if this film is to ultimately gain world-wide attention, the producers will need some additional financial help.
Gregorio's team estimates that they will need about $6,000 to update his website and to make the film easily available to the public. To master content for DVD/Blu-Ray, digital downloads and VOD, they will need another $18,000. Necessary publicity and promotion will require about $22,000. Ancillary production costs could be as high as $20,000. For "Truth Be Told" to create optimal opportunities to educate and inspire public opinion, Gregorio will need at least $66,000.
AAWA is looking for your suggestions. How can we make this documentary available so that it can be seen by millions of people? Please feel free to email me or leave your comments or suggestions below. [email protected]
Additional Information and Links:
Bio and story about Gregorio Smith & Truth Be Told:
https://www.aawa.co/blog/truth-be-told-the-current-status-of-gregorio-smiths-documentary/
Official movie trailer: https://www.youtube.com/watch?v=B4nqYtzDaGE
A copy of the Rollout Schedule and a Marketing Plan for Truth Be Told is available upon request.