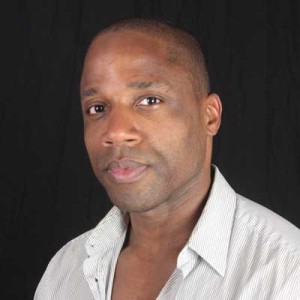 [Please Note: This is a major update and revision to an article originally published April 20, 2014]
The big buzz within the ex-Jehovah's Witness community over the past eighteen months has been news about Gregorio Smith and his documentary film "Truth Be Told." Smith, a professional film maker, and the documentary he produced catches on camera the sobering but true life stories of former Jehovah's Witnesses who were unduly influenced as children.
In recent months, other than additional preview screenings of the film in major cities in North America, there have been very few updates about the current status of the documentary until now:
---
Huffington Post article by Danielle Tumminio (12/02/2014)
---
Before I announce more updates about the film, I want to share some personal information about Gregorio Smith, the 40-year-old film maker.

As a child, he was raised by an over-zealous JW mother and a father who played along to keep their family together – until his father was disfellowshipped when Gregorio was in his teens.
Unfortunately, Gregorio's mom was obsessive-compulsive about over-protecting him from worldly influences. Forced to stay inside for much of the time, Gregorio led a sedentary lifestyle. He ballooned to 400 pounds by the time he was in his late teens.
Raised within a legalistic and a high-control religious environment, Gregorio now admits that he was NEVER "a true believer." When he was eleven, he knew for sure that his days as a Jehovah's Witness were numbered when an elder told him to stop playing with toys like "Transformers." The elder reminded him that "Satan was the first Transformer."
"Some of the toxic residue from my JW childhood still lingered," Gregorio recalls, "because during my junior year in high school I had no interest in SAT prep and submitting college applications. But I vividly remember a day when something in my gut said 'You had better submit some applications' – so I did.
"I applied to Hunter and Baruch Colleges and was accepted by both schools. But since Baruch was the first to respond, I decided to attend the City University of New York at Baruch College."
Several months after enrolling in college, Gregorio became acutely aware that for the first time in his life he was learning to think for himself. And since his class schedule overlapped with his JW Kingdom Hall meeting schedule (probably a deliberate decision on his part), he found it easy for him to simply "fade away."
College life also provided Gregorio the freedom to be more independent and mobile – which ultimately led to his losing weight.
Fifteen years after graduating (with honors) from college, Gregorio has achieved success as a writer – drafting screenplays and producing documentaries. Many of his productions have been selected to appear at national and international film festivals.
His first movie, "The Staten Island Catapult," was a micro-budget mockumentary that earned him an award for best documentary short at a New York City film festival. His last film was a documentary short called "Birds."
After completing "Birds" in 2010, that's when "it" happened..
Eager to start a new project, Gregorio's business partner, who was raised Catholic, suggested that Gregorio do a documentary on "The Jehovah's" (what JWs were called in his neighborhood when he was growing up). You'd hear neighbors say, "Quick! Get away from the window! The Jehovah's are coming!"
In Gregorio's words, "My partner was serious, but I hesitated long and hard. Why would I want to revisit that unpleasantness? What could I possibly add to that kind of visual conversation?
"After watching over twenty ex-JW testimonials on YouTube, I realized I still had a lot to unpack emotionally and psychologically. For years I thought I was immunized from anything JW-related, but there I was feeling an instant and tragic kinship with total strangers who were raised just like me.
"These testimonials, albeit powerful, were beyond the comprehension of anyone who hasn't been there – done that. Only an ex-JW would understand. If however, there was to be a discussion beyond the ex-JW community to expose millions of people to anything meaningful that now goes under the radar of rational scrutiny, something was needed that offered more of a historical understanding of the JW experience and a glossary of JW jargon like 'worldly, disfellowshipped, the society, field service' and, of course, 'the Truth.'
"Lastly, as I watched YouTube testimonials I realized there was an emphasis on context–the stories related–over formalistic elements like picture quality, shot composition, lighting, editing, scoring and sound design. Production value counts. After giving the project much thought, I felt that I was in a good position to produce a documentary that would synthesize individual stories with the help of professional-grade aesthetics and technical elements."
However, as is true with any documentary, working behind the camera and filming is the easy part. Gregorio would need lots of viewer response before deciding how and what to cut and edit. For the film to be financially successful and to become a film that would capture the hearts and minds of the non-JW world community, he needed input from non-JWs. He got it. But because so many former Jehovah's Witnesses were in attendance at his pre-screenings, he also found them more aggressive and vocal with their advice.
When I asked Gregorio what he had learned from the ex-JWs who watched his initial cuts, here is what he told me: "I actually learned a lot from people who refused to see the film. At several screenings there were TBT ticket holders who would not enter the theater. Upon arrival they chain-smoked and paced nervously on sidewalks and parking lots. Some made it in. Others walked away.
"In one social media, an ex-JW posted that he had no interest in seeing this 'blah, blah, non story' of a documentary – that ex-JWs, on balance, need to stop whining and 'get over it.' Another person suggested that it was a Watchtower production since people in the documentary shared positive aspects of their JW experience.
"We've had several people storm out of screenings. One guy punctuated his departure with a slam of the theater door. I believe these behaviors illustrate the hurt, distress and damage that for many are part and parcel of the JW experience. And while TBT endeavors to tell a collective story, trauma is a very subjective thing and can present itself in ways that are at once unpredictable and idiosyncratic.
"During the Q&A in every single screening, a show of hands revealed that more than half of the former JWs in attendance had either been in or sought therapy, and half of those admitted to contemplating or attempting suicide.
"The reaction from spouses who were married to JWs, but who did not grow up as JWs, was particularly revealing. Many of them have approached me after the screening to express their gratitude for finally being able to 'get it'."
It's been a long process, but Gregorio has been cutting and editing TBT so that it will appeal to and educate the non-JW person who is curious about the JW experience for children. He is currently assessing market response to make sure that the final product will be a "Truth Be Told" documentary that is available on a variety of platforms including VOD (Video-on-Demand), DVD, and eventually DRM-free downloads (Digital Rights Management).
The ultimate financial success for TBT is contingent on efficient, worldwide distribution. Any successful documentary film must be available globally. For that to happen with TBT, it will require time and special resources – like getting people to translate TBT into other languages.
Should the film become successful, Gregorio will have the incentive to create a second, more in-depth documentary about the clear and present dangers of undue influence from high-control religions like Jehovah's Witnesses.
Many ex-JWs have expressed their gratitude to Gregorio for making this film. Others have told him that he needs to do more, to find additional ways to engage the audience emotionally.
All of that advice has had a major impact on Gregorio. While he is an attentive, introspective listener, he confessed his frustration at times: "Conceiving, producing and getting objective market input on TBT for the last three and half years has taken a toll on me beyond time and money."
But still, Gregorio's goal is to make this film a success. When the final editing and cutting is all said and done (which should be completed by the end of the year), he believes "Truth Be Told" will be a compelling and watchable film that helps millions of non-JWs become informed – and hopefully angered – by Watchtower Society polices that rob Jehovah's Witness children of their basic human rights.
While chatting with Gregorio after his last pre-screening of TBT in NYC on April 14, 2014, he commented, "The self-discipline that I discovered through losing significant body weight and keeping it off for fifteen years drives everything I do. This includes conceiving and completing 'Truth Be Told.' So now, it's time to finish the job."
Gregorio's documentary will be available for downloading on December 19, 2014, at his website, www.hereliesthetruth.com.
A Call to Action
When I asked Gregorio what the call to action should be for those watching his film, he looked at me with a big, wry smile and a disarming twinkle in his right eye, and said, "I believe in my bones that the call to action in 'Truth Be Told' is just one word: 'FORGIVENESS'."
"And not forgiveness in the maudlin, magnanimous, 'turn-the-other-cheek' hippie sense either. I'm talking real introspective forgiveness that begins with ex-JWs forgiving themselves – releasing the negative emotions they harbor internally, owing to their experiences within the organization.
"A strong argument can be made that this is exactly why rallying ex-JWs around any cause is tantamount to 'herding cats.' You're only as strong as your weakest link…and how can any initiative begin in earnest if the rank & file have not sorted out their own psychic and psychological trauma?
"Furthermore, a 'call to action' – at best – urges people to take decisive and immediate action, and at worst foments a desire for revenge. Speaking to the latter, I'm reminded of the Confucius quote: 'Before you embark on a journey of revenge, dig two graves.'
"This is why I believe that most ex-JWs are stuck in this vicious cycle of revenge fantasies and transference. I understand that it is difficult to revisit whatever deficits that led to either their joining the JWs or staying under the thrall as long as they did.
"My Jewish girlfriend reminded me that the Memorial night TBT screening was also the first night of Passover…when the Jews commemorate freedom and escape from bondage. There is a freedom attendant to forgiveness…and it begins with people 'giving up the desire or power to punish' themselves. And this message rings true in the final moments of the film.
"That's all for now."
---
Huffington Post article by Danielle Tumminio (12/02/2014)
PDF of Huffington Post article
Website: www.hereliesthetruth.com
Facebook: https://facebook.com/hereliesthetruth
Twitter: @TRUTHBETOLDDOC
Official trailer: https://www.youtube.com/watch?v=B4nqYtzDaGE
Teaser trailer: https://www.youtube.com/watch?v=H1lk60is5z8
The most current press release: View