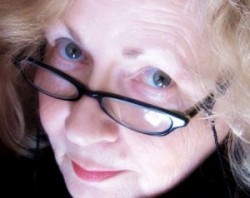 By Bonnie Zieman
In a recent Facebook post, Bo Juel initiated an important conversation about how people leave the Watchtower, and whether or not they leave feeling sick, mentally and/or physically. The comments on his post demonstrated that everyone has their own individual experience while they are in the cult and when they leave it.
But having said that, there is an inordinate number of Jehovah's Witnesses who leave the cult with a myriad of psychological and physical issues.
This post is about the many physical issues survivors can experience. One only needs to read posts and comments in the ex-Jehovah's Witness discussion groups on Facebook to know that a lot of JWs are plagued by seemingly unexplained physical problems which run the gamut from aches and pains, fibromyalgia, irritable bowel syndrome, Multiple Sclerosis, chronic fatigue, heart problems, etc., etc., etc.
New research is emerging about the effects of a stressful childhood. This research shows that adverse, challenging childhoods (such as the ones we had as JW children) actually cause structural, maladaptive changes in the brain, changes in the functioning of the immune system, changes in our ability to appropriately respond to stress. These now documented physical changes set us up to experience disease as adults.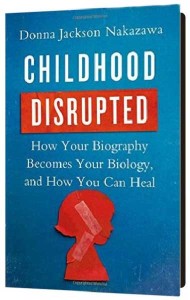 If you were raised as a Jehovah's Witness and are now suffering from physical issues or disease you MUST read Childhood Disrupted: How Your Biography Becomes Your Biology, and How You Can Heal, which was written by science writer Donna Jackson Nakazawa.
This book will help you understand some of your symptoms and your health history as a person who experienced chronic stress and/or adversity in childhood. I know that I was so engrossed that I read it in one sitting. It is SO relevant for any born-in JW or anyone who spent part of their childhood being raised in a cult.
The good news is that even though our childhood may have set us up for physical problems, there are tried and true ways to reboot and reclaim your health. Many of the ways to do that are outlined in my book, EXiting the JW Cult: A Healing Handbook.
But the book I am recommending as a must read today is Childhood Disrupted: How Your Biography Becomes Your Biology, and How You Can Heal.
---
Who is Bonnie Zieman? (By the editors)
A third-generation Jehovah's Witness, Bonnie Zieman spent her formative years (in Toronto, Canada) in the fundamentalist, apocalyptic sect. Indoctrinated to be wary of the 'world' and any kind of higher education, Bonnie turned down offers of scholarships to university in order to become a volunteer proselytizer (pioneer) for the Watchtower Bible & Tract Society.
She married an elder in the sect and they served together as 'special pioneers', where the 'need was great', in the French-speaking province of Quebec, Canada. After thirty long years in what she had eventually come to realize was a cult, Bonnie faded her way out and finally obtained the higher education she'd been denied while in.
After training in two schools of psychotherapy (Gestalt and Psychosynthesis) and obtaining a master's degree in education, Bonnie became a licensed psychotherapist and worked in private practice for over twenty years. Busy with her studies, training and then a clinical private practice, Bonnie had not kept abreast of either the Jehovah's Witness or ex-Jehovah's Witness communities.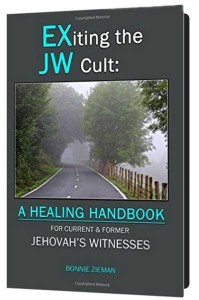 Once she learned of the thousands who were exiting the cult, and the toll of the strict shunning policy for those who did leave was taking on lives (isolation from family and friends, rampant depression, panic attacks and suicides), she decided to apply her knowledge and experience to help. Writing a "healing handbook" seemed like the obvious course and her book, Exiting the JW Cult: A Healing Handbook, was soon released.
Bonnie is now working on a memoir about her thirty years in the cult, the struggle to leave it, and the challenges faced trying to create a new life once out. Now retired from private practice as a psychotherapist, Bonnie, her ex-Jehovah's Witness husband, three adult children and four grandchildren enjoy life free of the repressive controls, undue influence and indoctrination experienced in the cult known as Jehovah's Witnesses.