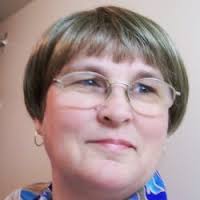 We were barely into the new year of 2013 when a small group of people started to talk about a new way of dealing with the Watchtower Society. Who would have imagined what would develop from those early discussions that took place just a few months ago?
In past years most people who walked away from the Watchtower Society knew they would likely lose their families and friends. They realized that the best they could hope for was to attempt to find ways to help free their family members. Leaving was a painful choice they would eventually have to make on their own because there were no groups they could go to for support or guidance.
During the nearly twenty years that I have been out of the Witnesses, many people have asked me about the possibility of taking collective action against the Society. Until now that has never really happened. I think most believed that succeeding with that approach was far too great a challenge. Instead, a few did what they could on an individual basis. Others tried (and some continue) to do their part in exposing the Watchtower's lies, deceit, and manipulations.
What if there was a way to join forces, and rather than attacking the Watchtower Society directly, can we find ways to simply expose their faults to the world? Is there a way to show the people whose doors Jehovah's Witnesses knock on just who might be standing on their porch? Are there effective methods available to expose the Society to the world's courts and governments? Can we help those in power to realize that potential dangers face not only their citizens – but also the Watchtower's own followers, Jehovah's Witnesses?
Last January (2013) that little core of people began discussing better ways to achieve these goals. By April they presented their ideas to many ex-Jehovah's Witnesses around the world. It was from those early discussions that AAWA was born.
Since then, like all newborns, AAWA has faced challenges and experienced growing pains. And yet, while learning a few hard lessons along the way, we've continued to grow.
AAWA has grown – not because of those in that small initial group who started talking to each other – but thanks to so many others who have come along since then to share their own mission, ideals, and goals. They are people who want to contribute something worthwhile to AAWA while fighting their own personal battles with the Watchtower machine.
Over the last year I have met online some pretty remarkable people from around the world. I've found them talented, determined, and hard-working – truly those who want to make a difference.
Many of us wish our efforts will help someone in our own family to eventually leave the Witnesses. But we all realize that our greater goal is to dry up the pool of innocent and unaware people who become ensnared by a group like the Watchtower.
I am – without a doubt – in awe of all of you who stepped up in 2013 to actually help AAWA make a difference.
I look forward to seeing what we will all accomplish in the next three months and beyond.
Thanks to each and all – and may you all have a Happy New Year!
Lee
Advocates for Awareness of Watchtower Abuses (AAWA)
Director of Support Services
President, Board of Directors