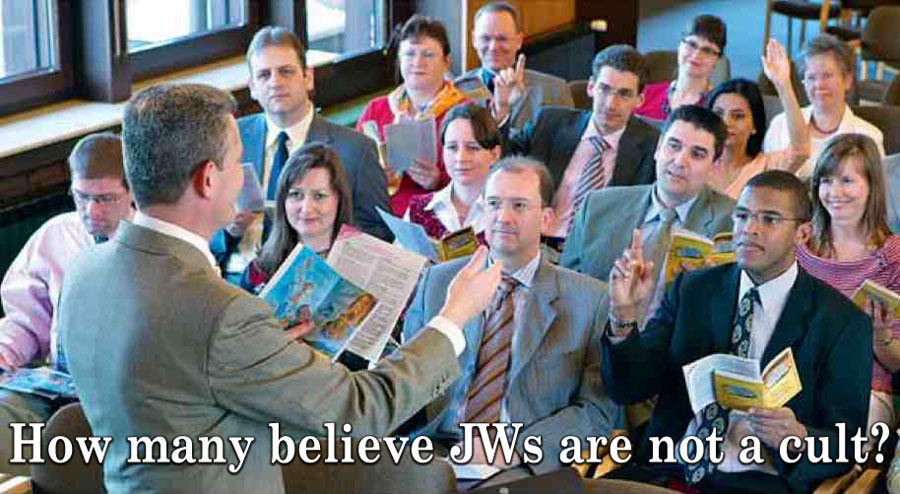 Report by Richard E. Kelly
I am often asked, "Are Jehovah's Witnesses a cult?" In fact – it's likely that many Jehovah's Witnesses may wonder and ask themselves that question every time they go to meetings at their Kingdom Hall or to a large convention in some distant city.
When I am asked to respond to that question, my preference is to suggest that they should try to find the answer for themselves. To help start that discovery process for those of you who may wonder what the facts suggest, I want to share the following information:
Cults have two distinguishing characteristics:
A significant opposition to critical thinking with an insistence on blindly following a set of dogmatic ideals, all the while giving members the false sense of self-determination and free choice.
Isolating their followers with threats of heavy penalties, including shunning and death, for "apostasy" and deviating from their "truth."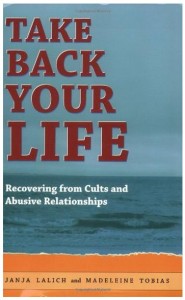 Janja Lalich, from her book Take Back Your Life – Recovering from Cults and Abusive Relationships (a must-read for all JWs and ex-JWs), defines a cult "as a group or movement that exhibits great or excessive devotion to some person, idea, or thing, using coercive methods of persuasion (undue social influence) and control (e.g., isolation from former friends and family, powerful group pressures, information management, suspension of individuality or critical judgment, promotion of total dependency on the group and fear of leaving) to advance the goals of the group, with actual or possible detriment to members, their families and the local and world community."
According to Janja Lalich and Michael Langone, a psychologist and the executive director for ICSA (International Cultic Studies Association at icsahome.com), several characteristics* that may be present to a greater or lesser degree, and which help to distinguish cults from other communities or groups are:
Members are expected to be excessively zealous and unquestioning in their commitment to the identity and leadership of the group. They must replace their own beliefs and values with those of the group.
Members are manipulated and exploited, and may give up their education, careers and families to work and study excessively long hours at group-directed tasks, such as proselytizing, reading and studying literature produced by the group, and spending time in group meetings.
Harm or the threat of harm may come to members, their families, and/or society due to inadequate medical care, psychological and emotional child abuse, policies that treat pedophilia as a sin and not a crime, etc.
They regard their belief system as the truth and all other belief systems are false and originate with the devil.
Questioning, doubt and dissent are discouraged or even punished with extreme shunning.
The group is elitist, claiming a special exalted status for itself and its members.
The group has a polarized, us-versus-them mentality.
The leadership is not accountable to any authorities, as opposed to mainstream and benevolent religious denominations where a system of accountability is in place.
The leadership induces feeling of shame and/or guilt in order to influence and control members.
The group is preoccupied with bringing in new members.
The most loyal members (the "true believers") feel there can be no life outside the context of the group. They believe there is no other way to be, and often fear reprisals to themselves or others if they leave—or even consider leaving—the group.
Members are expected to devote inordinate amounts of time to group and group-related activities.
When it is properly reported in the news that the group is guilty of violating the basic human rights of its members or ex-members, the group's leaders report such news as persecution and lies to its followers, the work of apostates and the devil. The leadership will never take responsibility for its mistakes or harmful policies.
So are Jehovah's Witnesses a cult? How would you vote?
* While the meaning of the word "cult" will vary dramatically with most people in the general public, the characteristics unique to cults are not the least bit ambiguous, at least not for the experts in the field. In fact, the aforementioned cult characteristics cited by Lalich and Langone are duly acknowledged by Steven Hassan, a mental health counselor and author of three books about cults; Alexandra Stein, Ph.D. and a writer and lecturer specializing in the social psychology of cults; Gillie Jenkinson, a psychotherapist; Alan Scheflin, a retired professor of law; and Jon Atack, a well-known writer and lecturer on cult characteristics.
---
Link to Take Back Your Life: Recovering from Cults and Abusive Relationships