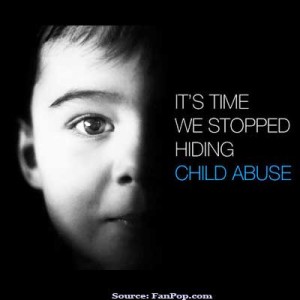 Children are a priceless gift to be nurtured and protected by loving, caring adults. Unfortunately, one of our most vulnerable populations is suffering every day at the hands of abusers hiding behind policies that protect criminals more than children.
The Watch Tower Society's "two witness rule" is at the heart of many abuse cover-ups within the organization of Jehovah's Witnesses. Inexperienced "elders" attempt to deal with these cases in secretive "judicial meetings" rather than letting them be handled by designated and properly qualified legal authorities. In recent months, nearly a dozen new lawsuits have been filed in the United States against the Watch Tower Society for covering up child molestation.[Link]
By sharing the very personal story of Stephanie Hammond, a team of AAWA advocates have produced a short video explaining how this Watchtower policy has been used to protect child abusers. Stephanie has shared her story publicly (read here) to let others know how devastating the Watchtower's policy can be to innocent children.
Please watch (and then share) this video to educate yourself and others on this important issue, so that you can discuss this with the next Jehovah's Witness who comes to your door.
A special thanks to Stephanie Hammond and the other talented AAWA advocates who share her story. That includes the video's narrator, Jonathon Lockwood, and the producer – a passionate AAWA volunteer who prefers to remain anonymous.
Access to a complete collection of AAWA's YouTube videos are archived on this website. English versions can be found HERE.
AAWA offers support services to victims of the Watchtower's doctrines and policies. If you, or someone you know, may have been a victim of child sexual, physical, or psychological abuse, please feel free to visit and register at our Discussion Forum. Volunteers are available to offer help and guidance. There are clearly marked links to the Forum on every page of this website.