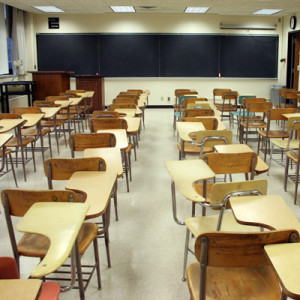 Contributed to AAWA by Brock Talon
I am very proud I went to college! And, in spite of what most Jehovah's Witnesses might think, I'm sure I did the right thing.
Okay, I apologize for appearing to be "bragging." I don't normally do that kind of thing because I'm a private person. Very few people know anything about me or my personal business.
On the other hand, there are times when things need to be said to make a point, and that's what I've done in my new book, Journey to God's House.
What am I talking about? It's about higher education, career fulfillment, income, net worth, equity and retirement. That's what. These are dirty words to the average Jehovah's Witness – but not to me. You see, I've had a measure of success in these areas despite growing up a Jehovah's Witness.

I should be clear that I bring this topic up not to boast (after all – you don't even know who I am), but to make the point that getting a higher education and pursuing a fulfilling career have been the best decisions in my life. They have brought me true satisfaction, comfort, and hope for my future. The Theocratic Ministry School did not do that for me, nor did "pioneering" or Bethel service.
Those so-called "spiritual things" the Witnesses harp on brought me absolutely nothing. Zero. Nada. In fact, they just made me feel more insecure and worried about my future as I toiled harder and harder every day at my "works-based" faith.
Nothing I'd done was truly appreciated by my fellow Witnesses because the second I stopped doing them, I was dismissed as a "spiritual loser." I was given no credit for all the years spent doing what the Watchtower told me to do.
That's why I bring this up. I hope to wake up some of you who are reading this – especially those in the same situation I faced 30 years ago when I was struggling with the issues of higher education, trying to earn a decent living, and striving for personal fulfillment.
I was raised as a Jehovah's Witness from age six. That meant I was told to focus on "the real higher education: learning about God's Kingdom." Apologists claim that Jehovah's Witnesses never discourage higher education, earning a good income, or searching for personal fulfillment. But I'm here to tell you that is simply not true. In fact, that's a bald-faced lie because JWs do discourage all of these things quite successfully.
The proof is in the pudding. All you have to do is look around for yourself. Is there anyone who has been (or is going) to college in a JW congregation who is also in "good standing" or has "privileges"?
It is true that you can't be disfellowshipped for going to college. But if you do, you'll be "marked" by your fellow Jehovah's Witnesses as being a "worldly, materialistic, spiritual zero" who is focused on "this old dying system of things" and not the "real life." If that is not discouragement, then I don't know what is.
I know this is a fact because this is what happened to me. Those apologists can claim anything they like, but in the end many JWs live their life struggling just to make ends meet and end up reaping personal problems from their lifestyle. Some of these problems include:
Marital strife
Retirement worries
Poor health
Depression and self-loathing
Dangerous living conditions (being forced to live in substandard neighborhoods)
In my book Journey to God's House, I devote a chapter to this issue titled "You can lead an elder to college, but you can't make him think." On those pages, I wrote about a childhood family friend who was a college professor before becoming a Jehovah's Witness. He continued his employment as a college professor even while later serving as an "elder." How do you think he reacted when I expressed my desire to follow his example and go to college?
If you are a JW, you know his response: He gave me the same old tired Watchtower Society speech about the "perils of higher education" and discouraged me from pursuing my goal – even though he personally made a decent living due to his earning a college education.
What really got my goat was what I learned when I was serving at Bethel. I discovered that the Watchtower Society considered the few people there who had higher educations and successful careers (physicians, lawyers, computer professionals, etc.) to be more valuable than the "peon nobodies" like me who lacked an advanced education.
Prominent Jehovah's Witnesses serving at Watchtower Headquarters…
Those smart people either pursued their education and careers before they became Witnesses – or they ignored the Watchtower's "counsel" and did it in spite of being JWs. While fellow JWs in their congregations secretly admired them, they didn't dare say so openly.
I also noticed that those in the congregations who started businesses (often doing so against the advice of their pious elders) were expected to help other JWs when those businesses become successful.
This observation motivated me to leave Bethel and to get an education. I wanted to do more with my life than working menial jobs waiting for "The New System" to arrive and save me from my miserable existence.
I did get an education and I've never been more pleased about making that decision. I wake up every day loving my job; sometimes it doesn't even feel like "work" to me. The fact that I earn decent money allows me to donate more to my church and to give money to other charities – something I was never encouraged to do as a Witness. I can take care of my family better and even help my extended family. I also pay more taxes (which helps society in general). I find this better than being some poor dude barely scraping by – who himself taxes the system and forces others to help him.
Really – I have to work full-time to earn a living, so why shouldn't I engage myself in an occupation I enjoy? How does being broke and working every day in a tedious brain-dead job bring praise or honor to anyone?
If you think I'm bragging, then sadly, you've missed my point. So yeah, I pursued higher education and can now make a comfortable living doing what I love. And yeah, I have a decent net worth, my retirement is well funded, and my house is roomy. My family also enjoys excellent medical attention and gets plenty to eat.
And you know what? I think God loves me anyway.
---
"Brock Talon" has published a book about his experiences serving at the Bethel headquarters in Brooklyn, New York. Many Jehovah's Witnesses would expect that serving at Bethel would be exciting and one of the highest honors they could ever achieve. Brock makes it clear in his memoir that when he served at Brooklyn Bethel in the 1980s he found it to be anything but life in a "godly paradise." In fact, he noticed that it was often exactly the opposite for both young volunteers and old timers. You can order the book and find several excellent reviews at Amazon.com and at WatchtowerWatch.com.