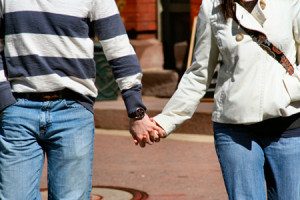 Four years ago, Mickey Hudson published her story about love and sex growing up as a Jehovah's Witness. It's a story that continues to capture reader's interest and so we want to share her story again in 2018.
In her inimitable way, Mickey told us, "Growing up as a JW can warp and twist a young person's mind about many activities, sex in particular. At least that's how it was for me.
"Sitting in the Kingdom Hall as a young child, I would hear talks about sex, but they were, for the most part, warnings about what not to do—what was moral and what was not— but mostly not. Masturbation was wrong, mutual masturbation was wrong, and both oral and anal sex were wrong. Wrong! Wrong! Wrong!
"I would think: Okay, those things are wrong, but I don't even know what those wrong things are. So I promised myself that as soon I found out what the heck they were, I would never do them."
You can read the full story by clicking on the following link at: https://www.aawa.co/blog/love-sex-what-ive-learned-since-leaving-watchtower/