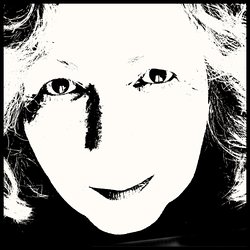 By Richard E. Kelly
While reading Exiting the JW Cult: A Healing Handbook, I had this exhilarating feeling of being gifted with a talented and compassionate therapist – just for me – packaged in an amazingly well-written book. The fact is that the book is filled with timely advice for all ex-Jehovah's Witnesses who want to feel good about themselves.
If someone is being shunned and/or shamed while trying to exit a "totalist cult," coming out of an abusive relationship, or as a current Jehovah's Witness trying to leave, they should also enjoy reading this book. In fact, like all ex-JWs, these kinds of people will most likely read, re-read and refer to the book many times in future years to help them reclaim and maintain their meaningful and happy lives.
Bonnie Zieman, the author, is a recently retired psychotherapist who was in private practice for over twenty years in Montreal, Canada. During the first thirty years of her life, she was a member of the Jehovah's Witness organization.
As I read her book (twice in fact) I had this strange impression that she had been listening to me. Somehow she seemed to know me personally and was somehow aware of my history as a Jehovah's Witness – even though I have been free from the cult for the last 51 years.
In her book, Bonnie often refers to JWs as a "cult" and not a "religion." She does this to remind readers that Jehovah's Witnesses are the victims of undue influence, mind control, brainwashing – or however one chooses to describe Watchtower's process of control over the thoughts and emotions of its members. That is why most ex-JWs should hire a good therapist to help them fully recover from that unnatural experience.
A common denominator for all cults is the practice of Shunning.
She makes a convincing case that in order to heal from the abuse they've suffered, they must learn to love and accept themselves as they really are. Bonnie does a magnificent job of showing how it can be done.
While Bonnie frequently reminds readers about the value of a personal therapist, she showers us with free advice on how to salvage and exercise our critical thinking skills. She also offers poignant sound bites from experts to help us rid ourselves of the toxic residue and phobias we have acquired from years spent in the cult.
Bonnie warns current JW readers of her book that if they seriously consider and take her qualified advice, "You will no longer be temporarily cushioned and comforted by Watchtower's false promises and deluded thinking."
On the positive side, readers will learn about many interesting and helpful things:
The power of looking up
the "Butterfly Hug"
Reclaiming your breath
Staying in "the now"
Reframing your experiences
Guilt versus shame
Repressed rage
Relating to TO and not from FROM
"Journaling"
Debriefing
Self-acceptance
Creative visualization
Eliminating self-hate, and
"Fake it, til' you make it"
I would like to sum up my admiration of the book by quoting Bonnie on page 131:
"Many therapists believe that it is not the particular school of therapy, not the techniques, the methods, interpretations, the topics of conversation, the release of pent-up emotion that do the main work of healing in therapy. Rather they hypothesize it is the actual relationship of the client with the therapist.

"It is the therapist offering presence, acceptance and unconditional positive regard throughout the course of therapy that seems to truly effect the healing. When a psychotherapist offers unconditional acceptance and non-judgmental presence, it acts as a mirror for the client and they see themselves, perhaps for the first time, as good enough, as likeable, lovable, as worthy."
I realize that it's just a book, but I suspect readers will develop a very comfortable relationship with Bonnie during the course of their read. She is an exceptional writer who has actually been there, done that, and even heard "that" a hundred times.  And, if someone is being shunned and shamed as an ex- Jehovah's Witness (no matter how many years they've been out), as they read Bonnie's …Healing Handbook they will thoroughly enjoy her presence, acceptance, and positive regard for others. All it will cost them is the price of her book.
Here is a link to her book on Amazon.com : http://www.amazon.com/EXiting-JW-Cult-Handbook-Witnesses/dp/1508477132