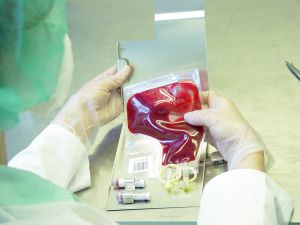 AAWA's core issues with the Watchtower and Jehovah's Witnesses are clearly defined in our Mission Statement:

---
AAWA believes that the Watchtower promotes and enforces a range of damaging and overly invasive teachings and practices that cannot be briefly summarized. However, in order to drive its message home more effectively and forcefully, AAWA chooses to focus on five key areas in which the Society must introduce urgent reforms. These are (in no particular order):

1. The shunning of relatives by Jehovah's Witnesses

2. The mishandling of cases of child abuse within congregations

3. The mishandling of cases of domestic abuse by judicial committees

4. The demonizing of higher education by Watchtower leaders

5. The ban on certain forms of treatment with blood and inconsistency of Watchtower guidelines
---
While the first four issues listed are extremely critical and damaging to individuals and families, the Watchtower's blood transfusion policy puts all Jehovah's Witnesses in harm's way and at death's door every moment of their lives.
We're talking LIFE and DEATH decisions for newborn babies, the elderly and infirm, accident victims, and for those who are suffering from serious or chronic diseases. For Jehovah's Witnesses almost every trip to the hospital could be a death sentence.
One of AAWA's favorite – and most productive – projects has been to assist in the restoration and updating of AJWRB.org, the flagship website focused squarely on the Watchtower's blood doctrine – managed for years by "Lee Elder." "Lee Elder" is a founding member and the Director of Associated Jehovah's Witnesses for Reform on Blood and a member of AAWA's Board of Advisers.
Several years ago, one of the technical team members supporting the original version of AJWRB.org created an amazing visual display illustrating the history and evolution of the Watchtower's blood doctrine and policies. The programming for that great display has been updated and made available to us – allowing us to recreate and update the original version.
You should discover many interesting facts and details when you check this program out for yourself. What is surprising to most readers is that the "Blood Doctrine" is ever-changing and fluid. Apparently Jehovah's holy spirit that guides the Watchtower's Governing Body can't quite decide on what the rules should be.
When should blood be rejected?
What substitutes are allowed?
What about organ transplants?
What if the rejection of blood guarantees a sure death?
Is that not suicide – also forbidden by Biblical principles?
Those of us who have followed the subject and watched the Blood Doctrine morph over the years, realize that the Watchtower's leaders are making it up as they go along. The sad thing for us to consider is that many Jehovah's Witnesses who died because they followed the Watchtower's guidelines – even relatively recently – would be alive today if the current rules were effective when they had to make their fateful decision.

Check out AJWRB.org's Timeline for yourself – LINK
Keep up on the latest news. Visit AJWRB.org's Facebook page – LINK