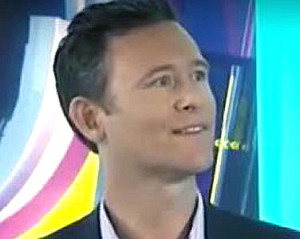 There are many websites online that consider all sides of the Watchtower organization and Jehovah's Witnesses. Many of the better-known discussion and archive sites tend to mirror the personalities of their founders, editors or primary contributors.
JWfacts.com is no exception. It is a calm, direct, accurate – and extremely credible – educational archive that has been researched, edited and maintained for several years by its founder Paul Grundy. Paul and his website have – at least in the opinion of many of us – set the highest standards for presenting the truth about Jehovah's Witnesses. See for yourself: JWfacts.com
It would only make sense that after the initial hearings by the Royal Commission on Institutional Handling of Child Abuse, Australian news agencies and television stations would try to find and engage a person like Paul to fill in the blanks, provide straight answers to their questions and provide other background information that they could never hope to get from official representatives of the Watchtower branch office. Even the Royal Commission, with all of its authority and powers, had difficulty getting direct answers from Jehovah's Witness elders and officers.
We are pleased to present an uncut version of Paul's interview with the ABC (Australia) TV network on their "The DRUM" news program. You should find Paul's unassuming personality and well-considered direct replies to the hosts' questions refreshing. Watch the interview for yourself:
AAWA will continue to follow and comment on the Royal Commission's investigation and hearings about Jehovah's Witnesses and their handling of pedophilia, child abuse, and other crimes within their organization. We appreciate their hard work and unyielding search for the facts. We thank Paul Grundy for his excellent interview.