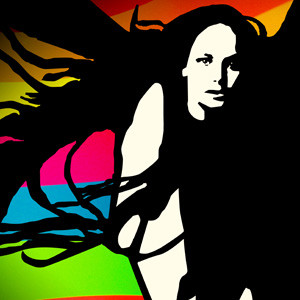 Contributed by: Sue Hall
I was recently reminded of the damaging effect of Watchtower misinformation about women, and how and why many Jehovah's Witness women do the things they do. My reminder occurred whilst reading a blog in which a woman made a comment trying to defend a convicted JW child molester. Not only was her defense poorly written, she also believed that everything written about this guy was a lie. The fact that he had experienced a jury trial and was now serving time in prison didn't appear to register with her.
Her response made me ponder. What kind of misinformation must this woman have assimilated whilst growing up as a Jehovah's Witness? It also led me to question why she and so many JW women like her find themselves attracted to manipulative and controlling men.

A Real Life Example
In Richard E. Kelly's second book, The Ghosts from Mama's Club, he attributes the lion's share of blame to "bad parenting." He believes that is a consequence of Watchtower policies that violate basic human rights and the prolific publishing of misinformation by the Watch Tower Society. Richard reports that during the 1950s his sister, Marilyn, was not encouraged by their JW parents to get a good education or to learn critical thinking skills. This was due to what is now a 134-year-old crème de le crème of classic Watchtower misinformation: "Armageddon is just around the corner." Even if Armageddon was a "little late" in coming, their parents were confident that Marilyn would have no problem finding a smart man to marry who would support her financially.
Marilyn and Richard grew up in a Watchtower world that sadly minimized a woman's role in society. In fact, today, sixty years later, nothing has changed. While their mother never stated it exactly this way, according to Richard the bottom line for most JWs is: "Jehovah loves all His earthly children just the same. But He's persnickety about protocol. All living creatures have their place in His hierarchy. First there is Jesus and then the angels. Below them are men. Next in the pecking order are women. Below women are animals."
In his book, Richard also discusses Marilyn's poor choices in men and the abuse she experienced at the hands of her second husband, a JW. At one point, while confiding to the elders about his abusive actions toward her, she asked, "What if he kills me? What happens then?"
The response from her biological brother (who was also a JW elder) was, "Marilyn, that isn't going to happen. If it should, you will always have the hope of the resurrection – if you've been a loyal and faithful wife."
Marilyn eventually had the courage to leave her physically abusive husband and, for a time, her life improved.
Marilyn's story echoes true for me and for many other ex-JW women. Richard calls this the "Ghost of Dependency" – a fatal attraction to highly controlling men – another consequence of Watchtower misinformation. Sadly, Marilyn's final choice of a husband (who was also highly controlling) sealed her fate. That man eventually murdered her.
The Effects of Watchtower Misinformation
Another haunting echo for me are the words my friend recently shared about young JW girls. When she was a Witness she felt sorry for many of the young wives who had been born into the religion. "They seemed to be trying to look like Barbie dolls for these half-sex-crazed men."
If you need more evidence of Watchtower misinformation, read the following advice published in a 2012 Watchtower directed to members of the JW faithful:
Selma recalls a lesson she learned from the Witness who studied with her. 'On one particular day,' reports Selma, 'I didn't want to have a Bible study. The night before, Steve had hit me as I had tried to prove a point, and I was feeling sorry for myself. After I told the sister what had happened and how I felt, she asked me to read 1 Corinthians 13:4-7. As I did, I began to reason, 'Steve never does any of these loving things for me.' But the sister made me think differently by asking, 'How many of those acts of love do you show toward your husband?' My answer was, 'None, for he is so difficult to live with.' The sister softly said, 'Selma, who is trying to be a Christian here, you or Steve?' Realizing that I needed to adjust my thinking, I prayed to Jehovah to help me be more loving toward Steve. Slowly, things started to change.' After seventeen years, Steve accepted the truth.[foot]April 1, 2012 Watchtower, page 29[/foot]
Women Have the Power to Change the Course of Their Lives

For now I will "rest my case." But it seems to me that far too many JW women, by their often unconscious choices, allow themselves to have their power taken from them because of misinformation and bad advice from the Watch Tower Society – recommendations made against and in sharp contrast to good, healthy advice from professionals.
PsychCentral offers some good advice about shaping healthy relationships:
"If you're always on the giving end in the relationship; if you've accepted indifference, abuse, or manipulation because you don't believe you deserve or can get better, it's time to take charge of your life and to make some changes. If your guy will agree, try out couple's therapy. Couples can and do change with commitment to the process and love for each other. If your boyfriend won't join you in the project, get some therapy for yourself. Build your self-esteem, develop the skills you need to be successful in the world, and increase your confidence. A stronger you will help you find the loving relationship you deserve."[foot]http://psychcentral.com/lib/why-women-stay-with-controlling-men/0002648 [/foot]
Women can enjoy mentally healthy lives by educating themselves and doing what women have always done: sharing their stories. We can stop the abuse by raising young men who value women as equals. There is hope and guidance available for both genders, as modern experts in the field of mental health like Margaret Singer and Steven Hassan[foot]http://www.freedomofmind.com[/foot] have created models to increase understanding about abusive relationships and unethical mind control. Their useful and well-researched information – along with the help of qualified therapists – can definitely debunk any and all Watchtower misinformation.
This article was posted the day before International Women's Day, March 8th, 2014. On March 5th, 2014, a new survey report was launched by the European Fundamental Rights Agency. The report is based on interviews with 42,000 women across the 28 Member States of the European Union (EU). It presents the first results from the most comprehensive survey to date at the level of the EU (and worldwide) on women's diverse experiences of violence. This is particularly important because many women do not report their experiences of abuse to the authorities, (and among Jehovah's Witnesses, women are not encouraged to report abuse). The result has been that most violence against women continues to be hidden and perpetrators are not confronted. Here is a link to the report: http://fra.europa.eu/sites/default/files/fra-2014-vaw-survey-main-results_en.pdf
Here is a link to the press release associated with the launch of this report: http://fra.europa.eu/sites/default/files/press-release-violence-against-women_en_1.PDF
In this video, a survivor of abuse expresses the importance that those who are in a position to help need more than just one-half day's training. Jehovah's Witness elders receive no training at all for dealing with such matters and, therefore, should always refer all cases of violence or abuse to trained professionals. http://fra.europa.eu/en/video/2014 Violence Against Women Survey
---
Comment from AAWA editors:
If you have a story to tell that could help other women, we would love to share your experience. If you are interested, please contact Steph Le Gardener or Lee Marsh.
---
Sue was raised as a JW and left in 1982. Since then she has had a full, rich life of education, travel and work in international development and policy. For the past five years she has worked as a consultant and journalist.
She is a Brit, but now lives in a warmer European Country where she grows vegetables and travels to book festivals. She hopes her work with AAWA will help her family and others have an easier journey to recovery from Watchtower abuses.
[Credit for graphic "Long Hair" – Vassiliki Koutsothanasi]