Contributed by: Jeni Lundblom–Valdez
In a few weeks, it will be twelve years since I cut ties with the Watchtower.
After committing the defiant act of standing up for myself and not accepting the elder's advice, I became "a problem" and "a rebel." The elders formed a judicial committee to set me straight, but I paid no attention. By refusing to attend their judicial hearing and my unwillingness to coöperate, the result was an in absentia guilty verdict and they disfellowshipped me.
To this day, I've never begged for forgiveness, feigned repentance, or alluded to the possibility that I might ever return. That will never happen. Taking my leave the way I did was my act of defiance – my way of giving the Watchtower the proverbial "middle finger."
In fact, I considered that my great finale: "You don't own me and I won't live by your rules."
But in reality, I was only kidding myself.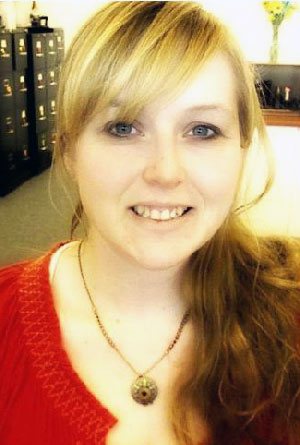 After I left the Watchtower, my parents, my sister, and every "friend" I had at the Kingdom Hall shunned me. Mind you – I knew this would happen. I never intended to call anyone's bluff. I would leave, they would shun me, and that would be that.
Eventually all of that was something I came to terms with and understood. I was able to live with the fact that there would be people in the world who would loathe my very existence.
I knew the way my situation had been handled was totally wrong. I understood that the Watchtower's shunning policy was a sick mind game. There was never any doubt in my mind about these facts.
But what did I do with this knowledge? Not a thing – absolutely nothing.
I chose to keep silent about the situation, the "keeper of a secret." By keeping this secret, I not only hurt myself – I was being compliant with the Watchtower's wishes. I was following their protocol. I was respecting their disfellowshipping arrangement.
Sadly, this type of behavior isn't unique. Many ex-Jehovah's Witnesses want to forget all the time they wasted in a man-made organization and just walk away. And while we have the right to make that choice, does that ever really happen? For me and many others, the answer is "No." Our JW experience, whether we like it or not, is part of what made us who we are today.
Which makes me wonder: Why should we hide this kind of information if we could use it to help others? Why are we ashamed to act?
I realize that there's little hope of changing the minds of those inside the Watchtower. True believers won't be swayed by the words of someone who has rejected their "truth." But what about those people who don't know the reality of the Watchtower's harmful policies? Don't they deserve to be warned before possibly becoming involved with the Witnesses?
I am by no means suggesting we go door-to-door—we've all had enough of that. And not all of us want to run a public YouTube channel or are able to write a book. On the other hand, perhaps we should all be just a little more open. Maybe we could tell our friends and coworkers about our experiences and share a few Facebook posts or engage in some other forms of dialogue.
Telling people what we had to learn the hard way may mean these people will say "no" to the nice folks that appear on their doorsteps. It could in turn save their children from being the victims of molestation, being denied a college education, or being forbidden from having a live-saving blood transfusion. One conversation could stop a family from being split by shunning.
So much could be riding on sharing what we know. Unfortunately, there's no way for people to find out unless we speak up.
On behalf of all who still have a chance to live a "Watchtower-free" existence, I urge you to consider sharing your experiences with your acquaintances and coworkers. While it might seem a daunting task at first, telling your story could really benefit others. On top of that, being open and sharing feels good. Because people respect such honesty, you may find a new sources of support.
Please stop being ashamed! Stop respecting the Watchtower's wishes! You may not be able to wield the sword that slays them, but you can become "a sliver in the paw" of that horrible beast.
And we all know how annoying slivers can be…
---
Side Note About the Above Article 
Richard E. Kelly, one of AAWA's directors, is currently writing his third book about his life and connections to Jehovah's Witnesses. One of the chapters will focus on Jeni and her life as a Jehovah's Witness. Her story will be one of many focusing on strong women who managed to survive the Watchtower's policy of treating women as second-class citizens. Like Mariuca's story, which you can read here (the first of a 3-part story), Jeni's will inspire you as it speaks to the inner strength and beauty of women who chose common sense and good science over the Watchtower's "Wizard of Oz" magic, lies, deceit and conditional love.
Jeni's story is unique and special for Richard because he discovered that she went to the same Kingdom Hall as his late sister, Marilyn, who as an adult would babysit Jeni. Jeni also played with Richard's nephew while she was growing up.
Unfortunately, during those years Richard had no access to his sister or her family because Marilyn, along with their brother and parents, began shunning him in 1981. Richard only learned about Jeni and her connection to his family after he shared Marilyn's tragic story with thousands of readers in an article published in 2012 at WatchTowerWatch.com (first of a 4-part story).
Today, Jeni actively shares her personal JW story with her husband's relatives and her friends and work companions. AAWA hopes that you too will join Jeni, Richard, and thousands of other ex-JWs who are now willing to share their life stories. Jeni would describe this as "the butterfly effect." If we can expand the sharing of this kind of information about the Watchtower exponentially, this may be the way we thrust a splinter into the underbelly of a nasty cult that is not yet held accountable for policies which violate basic human rights.
---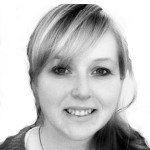 About Jeni Lundblom–Valdez
Jeni is a wife, mother, college student, and financial services manager from Nebraska. She enjoys reading, writing, art, and spending time with her immediate family. After growing up as a Jehovah's Witness, and ending an abusive JW marriage, she left at age 19. She is currently a member of AAWA's writing team and an admin and office manager for JWsurvey.org.